HILL OF FIRE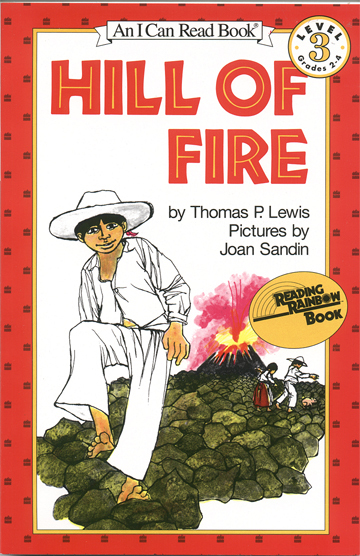 Reading Rainbow Featured Selection

Notable Children's Trade Books in Social Studies (NCSS/CBC)


BACKGROUND

In 1943 a remarkable thing happened in the state of Michoacán in Mexico. A Tarascan farmer who was plowing in his field discovered what was to become a volcano.
REVIEWS

The Harper I Can Read Books happily adds another star to this well-established series... Thomas Lewis, with an able assist from Joan Sandin, recreate the drama surrounding the erruption of Paricutin volcano in Mexico in 1943.
Publishers Weekly

Whether first or second graders know or care about the Mexican volcano, Parícutin, doesn't matter. Here is basically a human story, sympathetically and expressively illustrated with simple lines and warm colors, that will give readers understanding of a people, as well as a good story based on fact.
School Library Journal
Except for quoted reviews, all text and art copyright © Joan Sandin. All rights reserved.
No text or image may be reproduced without the express written consent of the author/illustrator.